AsanSka Football Club's Landmark Visit to the Chief of Oyibi, Nii Boye Okanshan VI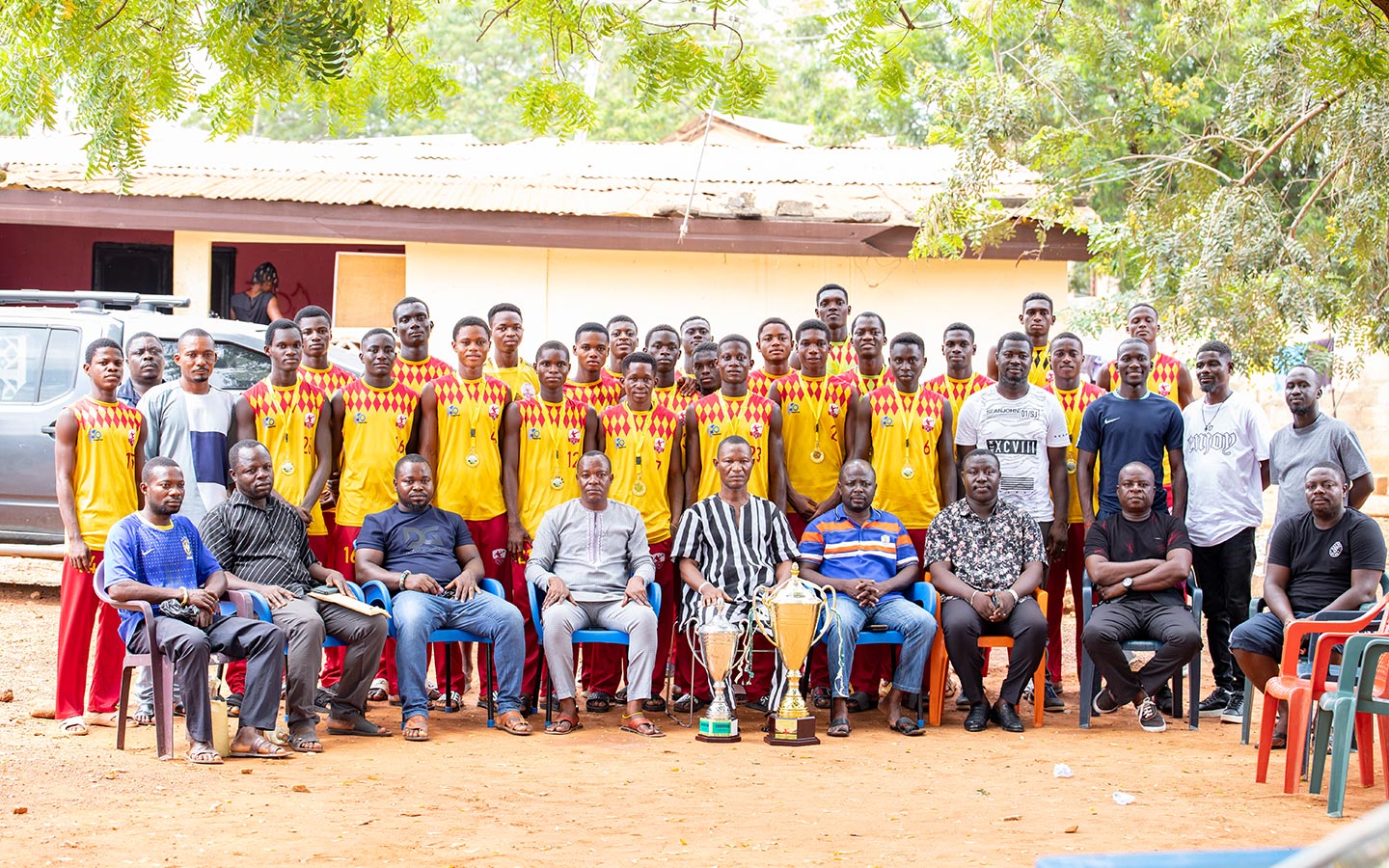 On a vibrant Wednesday, November 16th, 2023, the golden boys of AsanSka Football Club made an auspicious visit to the revered chief of Oyibi, Nii BOYE OKANSHAN VI whose grounds where our football club thrives.
The delegation, a mix of officials and players, led by the General Manager, Kwame Ofori Asante, graced the occasion with an air of enthusiasm. As the sun cast its golden glow upon the gathering, the General Manager briefed the chief on the club's journey – from its humble beginnings to conquering the Ga East District Football Association, transcending from Division Three to proudly joining the prestigious GARFA Division Two League. Consequently, the club's crowning achievement was securing victory in the maiden edition of the GARFA SUPERCUP, exclusively designed for Division 3 clubs transitioning to Division 2 within the Greater Accra Region.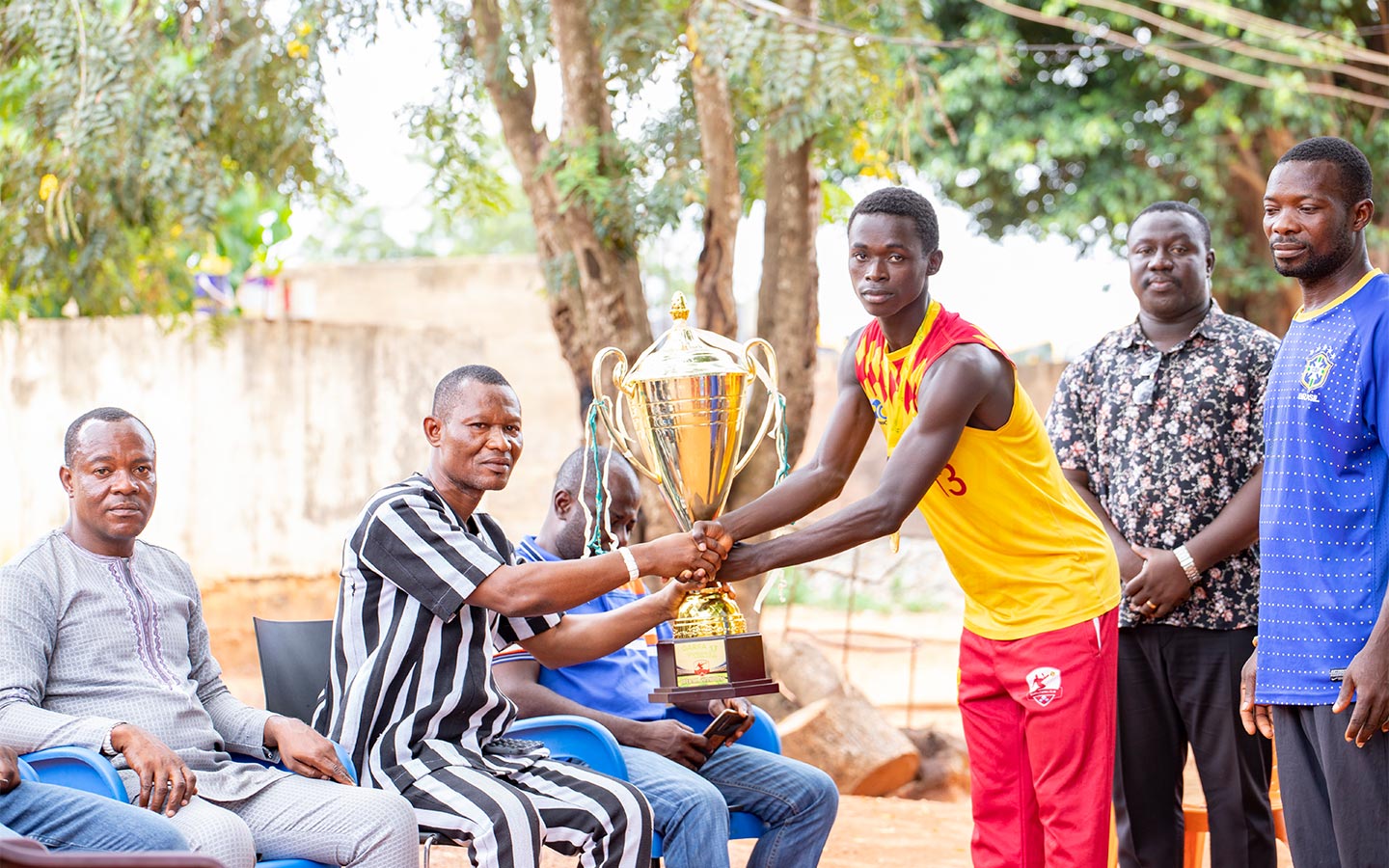 Amidst the atmosphere brimming with pride, various leaders accompanying the chief extended their wisdom and guidance to the attentive audience, offering invaluable advice to the players. Their hearts swelled with joy at the club's achievements, recognizing how AsanSka Football Club had brought honor and glory to the land of Oyibi.
In a gesture of warmth and hospitality, the chief of Oyibi, NII BOYE OKANSHAN Boye VI, extended a gracious welcome to the club and expressed heartfelt gratitude for their benevolent gesture. His counsel to the players resonated deeply, emphasizing the virtues of humility and hard work on their journey to excellence. Moreover, the palace's commitment to supporting the club's endeavors was unwavering. The chief pledged a substantial land parcel, envisioning a sprawling park that would not only accommodate but also facilitate the expansion of the club's activities.
A moment of significance unfolded as the club's captains reverently presented the hard-earned trophies to the chief, capturing the essence of this meaningful interaction through group photographs.
AsanSka Football Club, a proud Division Two club in Ghana and a valued member of GARFA within the GFA, remains steadfast in its mission to unearth and nurture young talents, aiming to sculpt future soccer luminaries destined for global acclaim.