AsanSka Fc crowned Champions of the Maiden edition of GARFA D3 Super Cup Championship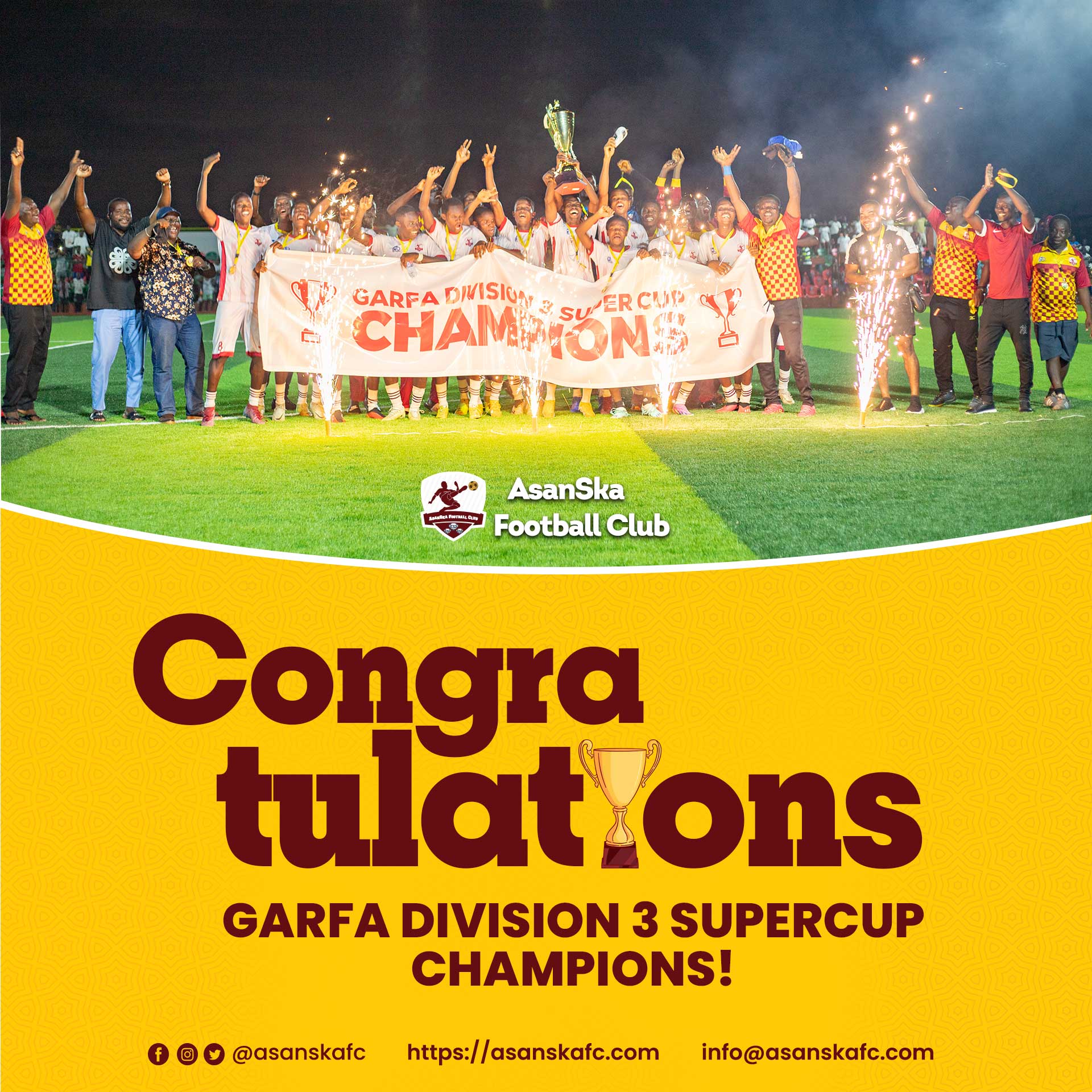 In a thrilling showdown of football talent and determination, AsanSka Football Club emerged as the champions of the Greater Accra Regional Football Association (GARFA) Supercup. The competition brought together a hybrid of qualified Division Three clubs from the districts within GARFA in the Greater Accra region. It was a battle of skills and tenacity as the best of the best from these districts joined forces to compete for the prestigious trophy.
AsanSka FC, representing the Ga East District Football Association (DFA), proved their mettle in a high-stakes final, securing a resounding 1-0 victory against the formidable Sambo 4 FC from Accra East DFA. The championship match was a testament to the dedication and talent displayed by both teams, but it was AsanSka FC who clinched the coveted title and the hearts of football fans in Teshie.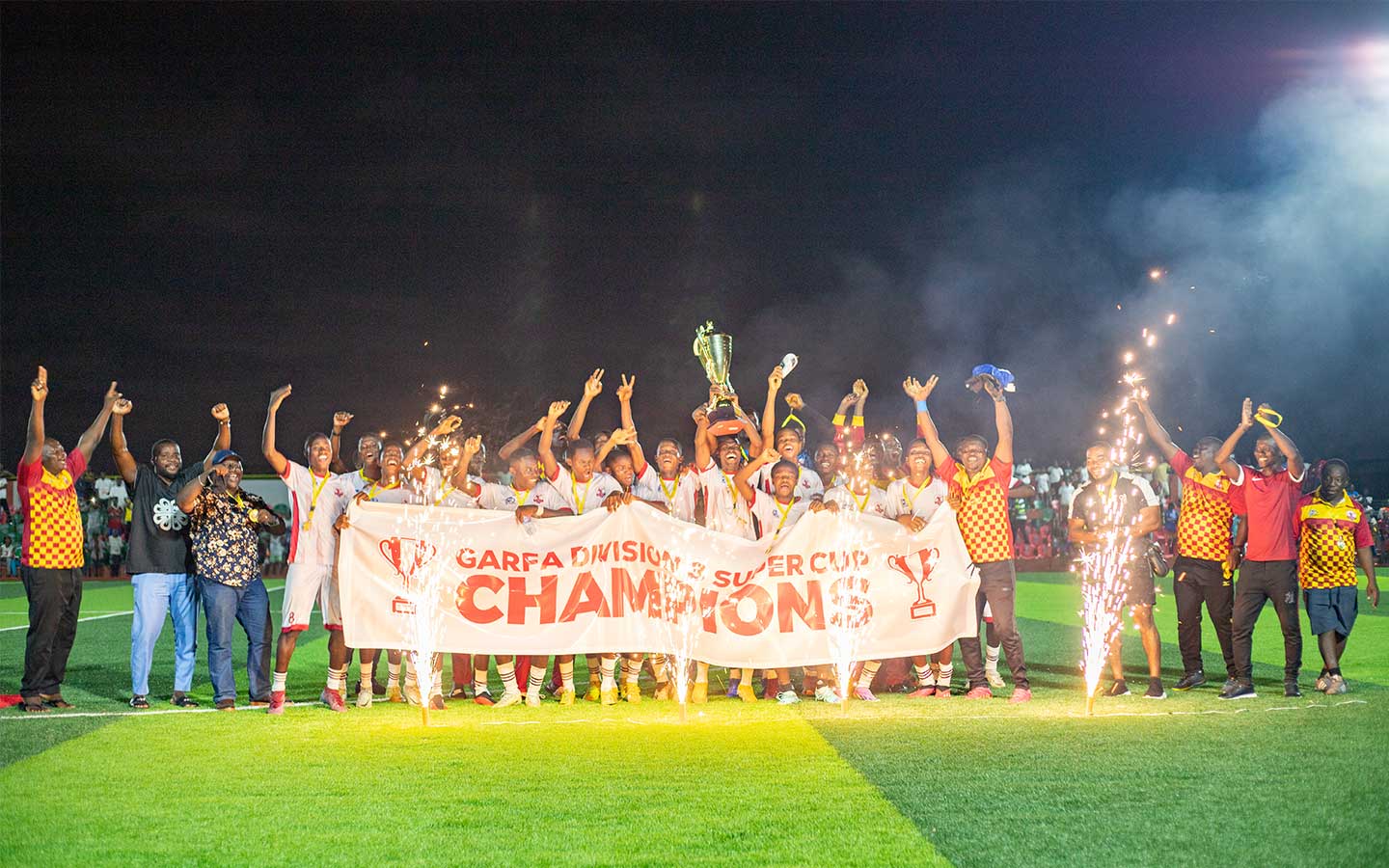 The Participating Teams:
The GARFA Supercup featured a total of 12 teams divided into four zones, each with a fierce lineup of competitors. Let's take a closer look at the teams that made this tournament an unforgettable football spectacle:
Zone 1: Ada Kings FC, Ashaiman City FC, Record Breakers FC
Zone 2: Tema Faith FC, Adabraka Elders FC, Sambo 4 FC
Zone 3: Morjisco FC, Papaase Victory FC, Ultimate FC
Zone 4: Mendez FC, Player Link FC, Asanska FC
The GARFA Supercup was not just a testament to the excellence of AsanSka FC but also a celebration of grassroots football talent in the Greater Accra region. It showcased the rich footballing culture that thrives in the heart of GARFA, where local teams work hard to make a name for themselves. As the champions, AsanSka FC has not only etched their name in the history of GARFA but has also set a high standard for excellence and sportsmanship. We look forward to witnessing more exciting footballing moments from these talented teams in the future.